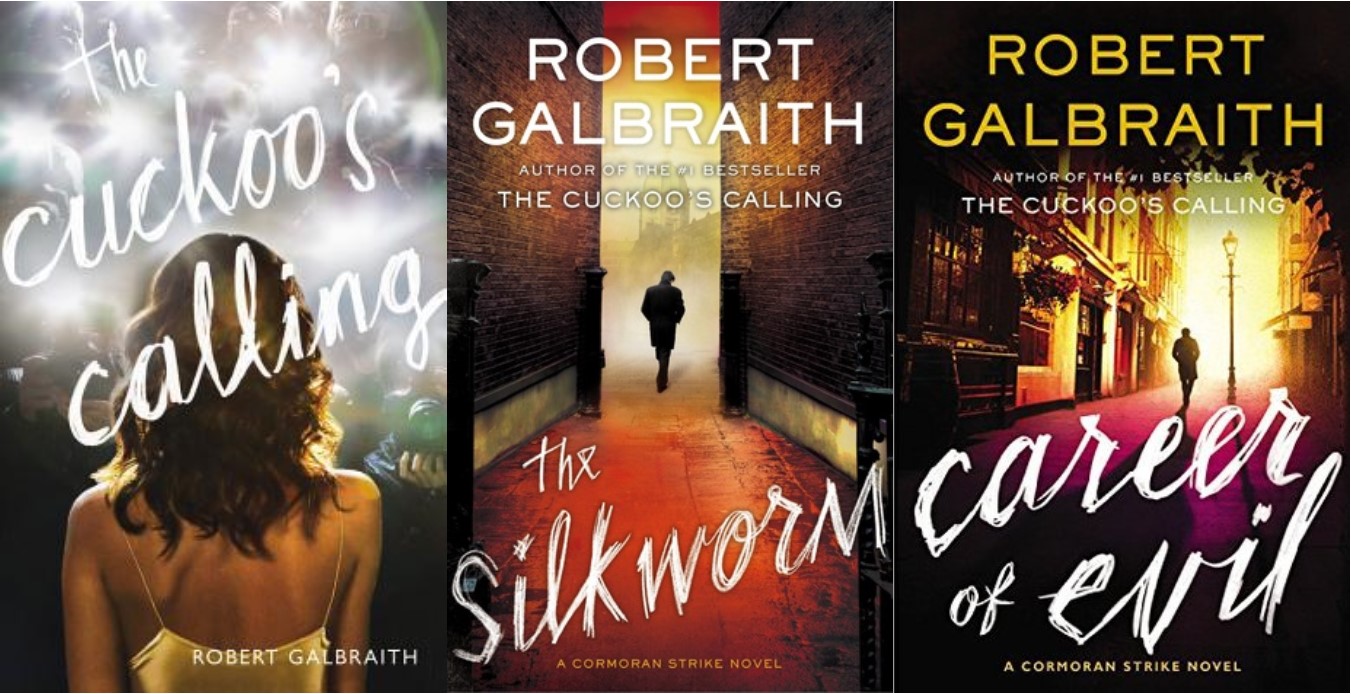 I have been aware for quite awhile of J.K. Rowling's pseudonym
Robert Galbraith
but am late arrived to the party. It was worth the wait!
The good thing about waiting until several books in a series are out is that you don't have 'sequel despair' the impatience that comes from having to wait until the next book is published. The difficult thing about Galbraith's
Cormoran Strike
series is that it is consuming enough that I need to take a break after each one and read something else before I delve back into the intense world inhabited by PI Cormoran Strike and his secretary/partner Robin Ellacot.
I am a huge Harry Potter fan and was not disappointed by Rowling's plot, character development, and pacing. But you cannot find two more different series in intensity and subject matter. I am in awe of the creativity and skill it takes to write for such different audiences with different intent. I do also appreciate the progression of depravity from one book to another. In this aspect, I am reminded of Ransom Riggs' Miss Peregrine series (reviewed
here
) which took small steps toward horror genre without invoking a terror response. I find that these are excellent examples of series books that do not degenerate in quality as they progress.
As I listened to this book on audio through RBDigital (accessed through my local library--shameless plug that libraries are awesome places to get FREE access to books and more), I must mention the narrator
Robert Glenister
who did a fabulous job of giving life and depth to each of the characters. His varied voices, accents, and pacing were amazing and matched the style of writing and penetrating events.
I am thoroughly invested in this series and can't wait for the next to come out--although it will be awhile since Lethal White was just released. It's always good to have something to look forward to!