Today we're gonna get low-down and dirty... with compost.
I have a great imagination. And in my imaginary world, I grow beautiful plants and flowers and have a fantastic garden. I have plants with leaves of all colors, flowers that range in size from miniscule dots of color to huge splashes of pigmentation that fill the view. I have red tomatoes and strawberries, lovely cucumbers and green beans and even grand heads of lettuce, nodding in approval.
Yeah, my garden is
lush
...in Wonderland.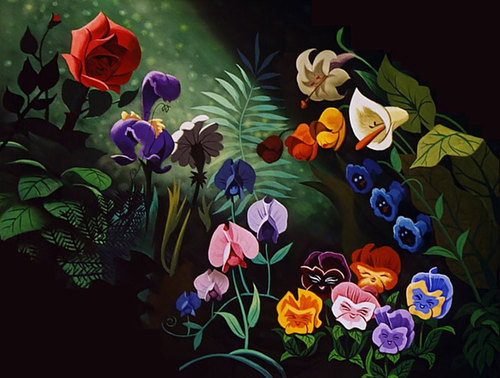 Reality is more like:
From HOPEFUL!
To HOPELESS (thanks pups)
But, I do persevere. Which has led me to read several things about gardening and growing things. I'm always willing to try to green up my thumb (currently it appears to be hairy--I can keep mammals alive; the kids and dogs are thriving). So, while it may appear to be a random choice, my pursuit of gardening excellence got me interested in all aspects, including:
Composting is not a necessary component of successful gardening but I do find it interesting. Maybe that's the scientist in me coming out again.
Successful composting can be beneficial to your garden by introducing wonderful nutrients and weed-fighting capabilities. I had no idea of the range of types of compost that you can cultivate all with differing times of completion.
Compost: The natural way to make food for your garden
by
Ken Thompson
laid all of the details out in an understandable way.
As we've established, I'm a bit of a geek in more than one area so it won't surprise you to note that I got excited over two different and distinct aspects of this book.
One was the technical information which was thoroughly accurate and based on sound scientific principles and research but was absolutely understandable and readable. This did not read like a dry, intellectual tome--it was easy to read but I felt confident in the accuracy of the information presented.
The other thing I enjoyed was the visual layout of the book. I found the page and font colors and the photographs very appealing. It please my sense of aesthetic as I delved into the depths of a compost pile. Odd dichotomy but it worked well.
If you are an avid gardener, ecology enthusiast or even just a curious amateur scientist you'll enjoy digging into the details of composting.