Every day I miss homeschooling
.
Every day I'm thankful I no longer homeschool.
However, one aspect of what we loved as a homeschooled family has stuck with us even through these past couple of years of formalized schooling. Reading aloud! I admit, with working and the kids' homework and activities, we don't get to read as often as we used to but we still press on even if it takes longer to finish out the book.
It's amazing how, even though now my daughter is the one who always requests we read, both the boys will meander in and end up in the same room to listen. I love to read aloud and they love to listen to stories—it's a perfect match!
One of our more recent books that everyone thoroughly enjoyed is one of my favorite books, Howl's Moving Castle* by Diana Wynne Jones.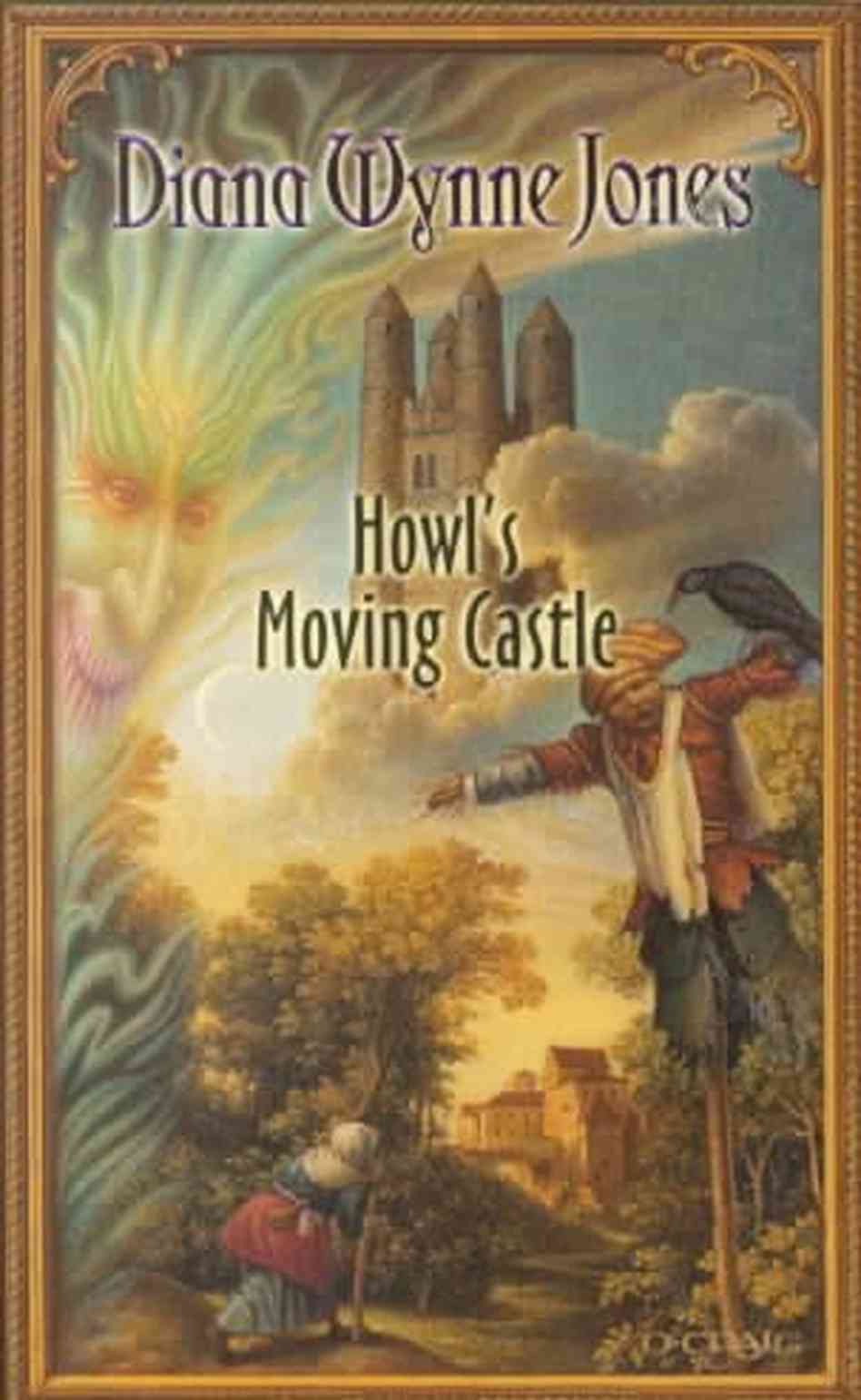 It's one of those books that can't really find a home in the stacks: adult, young adult or juvenile lit. so you should probably check your library catalog to find out where it is in your
local library
's collection (and I should mention it's not a new book). We all enjoyed it, though, and we span all of those categories between the four of us.
This is a fun fantasy with witches and wizards and, as the title suggests, a castle that moves about. There are adventures and green slime and learning how to like yourself and be content. And the lesson never to make a contract that includes more than you're willing to lose. But you'll meet Sophie, Howl, Michael and Calcifer and be chilled by the Witch of the Waste. The descriptions are detailed but not bogged down and each character is vivacious enough it was easy to create a recognizable voice and tone for each.
Give it a whirl, you'll never know what will happen when you set out to find your fortune.
*If you've heard of or seen the anime version of this story, please forget all about it and NEVER compare the two. It's like looking at before and after pics of celebrity plastic surgery.